Our ability to launch and develop new products and services quickly and economically, while dealing with challenges like responding to scale, increased complexity, dynamics of globalization, reduced costs, and reduced cycle times, is the most important factor that holds the key to maintaining market leadership in a dynamic business environment. We develop new products as per your requirements. We can customize the product as per your requirements. Hire us and test our services for once.
Product development is building a new product, from creativity to launch. When you discuss business ideas at that time, product development starts with those initial brainstorming sessions. The process is creative with strategic, you may find it in different ways and without proper organization, it's challenging to mesh creativity and strategy effectively. So the product development process comes in a six-step framework that helps standardize and define your work. Our team closely works with our project to ensure risk-free product development or market delivery through comprehensive market analysis.
Prototyping is the way that allows designers to research new alternatives or test out pre-design to confirm the product's functionality before production. In this phase, design is verified because the method at this stage exists in the imaginary realm, brought physically into the world. Investing in the latest technological resources benefits during the product development life cycle (PDLC) occurs in two phases. Where first is improving the technology, tools or framework selection, and second, Optimizing the prototyping cycle makes us deliver the highest scalable solutions within the proposed deadline.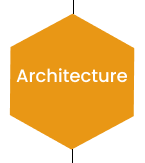 Product architecture plays a significant role in designing, selling, using, or repairing new product offerings. It is the organization of a product's functional elements and it is the scheme through which the function of a product is allocated to physical components. The development team at Kuchoriya Softwares constantly integrates knowledge of the latest industry-standard architectures or design practices to improve work processes and better serve the business needs of our global clients.
Product design describes imagining, creating, or iterating products that solve user problems by addressing them with specific needs in a given market. We at Kuchoriya Softwares value how good design involves a comprehensive application of domain know-how. Designing is essential as companies become able to test their ideas through prototypes and through which they become able to reach out to their target customers.
The new product development process framework includes bringing original product ideas to the market. It includes identifying the market's needs, researching competitors, conceptualizing solutions or developing a product roadmap. It requires ensuring the concept is viable, has been determined to make business sense, or has value. And an efficiently agile methodology or structured programming helps perfect unique product development practices. It effectively advances overall product quality or functional efficiency.
Beta testing allows genuine users to use a product in the production environment to uncover bugs or issues before the general release. It is the final testing round before releasing the product to a large audience. It is the best way to find bugs and usability issues and the first opportunity to test software in an actual production environment. At Kuchoriya Softwares, we do beta testing as a final step in your software development lifecycle (SDLC) before leaving the product. We aim to ensure that the end-users are satisfied with the software product before you generally make it available.
Every release is a gift. And at the time when you bring something new into the market, you would know by people what you have built. Product management managers are responsible for the management process, so proper planning and coordination are needed for a successful launch. And the best product launches give real customer value or have cross-departmental support. Kuchoriya Softwares's release management process ensures comprehensive market release to realize client-side expectations with product market performance.
The development or implementation of our SME's gives a seamless experience to get acclimatized to product architecture or complete knowledge transfer for a smooth functioning system. The team is available hands-on to any query resolution or support ticket raised related to any hiccups.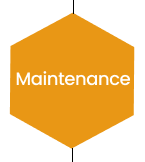 Product maintenance is essential in PDLC and leaves the development team to improve functional efficiency by solving bug fixes, capability or performance enhancement. The extensive knowledge or experience receive through different enterprise projects state the regular upkeep or updates mark. It is for productive or seamless product functioning in a complex enterprise environment.
Best IT Consulting Company Across Different Industry Verticals
With a proven track record of completing high-quality projects under expert supervision and within your budget, we have connected numerous organizations with outstanding software developers for custom development, We have an expansive reach and serve multiple domains joining hands with one of top custom software development companies to hire software developers for different industry verticals
Success Stories


Words From our Clients

Grateful to hear the beautiful words from our clients that motivate us to perform better for their workings.
Guiliani
Principal Software Engineer (Development & Architecture)
I took services from one of their full-stack Developers for over 5 months co-developing a web application in Angular 4/5 + Node (Kao). Overall, everything was very productive, we finished the project in time with best practices of test-driven development and continuous integration. Throughout, proper version control was practiced. I have had times when requirements were ambiguous, the developer took sensible design decisions without guidance and we never lost momentum on the development. The developer learned new technologies fast, and implemented solutions as close.
Adella
Co Founder
Kuchoriya Softwares. the team helped us with the design and development of our company's new App & Web called "Singaporeair". The entire team was very engaged and always very timely in their responses. They helped Singaporeair, Corp develop this Insurance App & web within a few months. They helped in the development and are also going to be part of the marketing and maintenance of the App. We were very excited when this App won the GOLD in the Best Insurance Apps category recently. A very professional and reliable team to work with. We would hire them again for future projects.
Simone Panesar
Co Founder
Working with Kuchoriya Softwares has been a pleasure. The Kuchoriya Softwares team got our work done without any issues or problems. They were very open to accommodating the changes that we made during the project was going on. They carefully reviewed our requirements and delivered on time and within budget! The best part of working with Kuchoriya Softwares was that they remained available throughout the entire project, responding quickly to emails, and ensuring that we were getting the work that we wanted every step of the way. We would hire them again for future projects.
Giselle Yelagalawadi
Chief executive officer.(CEO)
We have been working with Kuchoriya Softwares for a little more than a year now. I was extremely impressed by the way that they were able to understand the concept of my app, which is a very unique one. Her team designed the app very well and they delivered all deliverables well ahead of time. The thought for the app was in my mind for a while and I had approached quite a few developers before I came in contact with Kuchoriya Softwares. None of the others were able to make me feel as confident. Not only did they do a good job, but the team also continues to support me as we have now reached the sales and marketing phase.
Kaufman Wey
Director
I was wary about engaging an offshore software development company when I first spoke to Alex from Kuchoriya Softwares I have worked with other offshore software development companies before and have never been satisfied with the result i.e. delays, low quality, etc. With Kuchoriya Softwares, I am pleasantly surprised and very happy with the results! The quality of the work is good, we communicated with them twice a week. They even completed the work ahead of schedule! They thoroughly met my expectations and I look forward to working together on future projects!

FROM Kuchoriya Softwares
List latest post
Stay update with the latest development insights technology , trends
We are all over the world